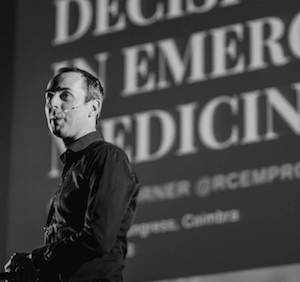 Dan Horner
Dan Horner is Professor of the Royal College of Emergency Medicine and a Consultant in Emergency and Critical Care Medicine at Salford Royal NHS Foundation Trust, in the UK.
Dan chairs the thrombosis committee at Salford and has led the service towards consistently improved outcomes over the last 2 years. These improvements have led to Salford being recognised as a national exemplar centre for thrombosis care and short listed for 3 national awards in 2017/18.
He is also regional theme lead for Injuries and Emergencies within the Greater Manchester Clinical Research Network and has an active thrombosis research portfolio. His key research interests are the management of isolated distal deep vein thrombosis and thromboprophylaxis for patients with temporary lower limb immobilisation after injury.
VTE Dublin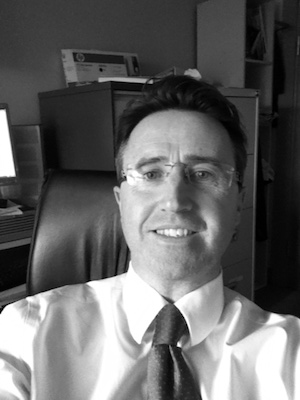 Denis O'Keeffe
Dr O'Keeffe qualified from University College Dublin in 1993. He trained in haematology in Addenbrooke's Cambridge. He completed his MD research at the Cambridge Institute of Medical Research in 2005. He initially worked as a Consultant Haematologist / Director of Haemophilia in Northern Ireland in 2006 and moved to take up his post in University Hospital Limerick hospital in Limerick at the end of 2006. He is currently a Consultant Haematologist in University Hospital Limerick. He has a special interest in thrombosis and with Professor Mike Watts has set up the Thrombosis centre in Limerick.
VTE Dublin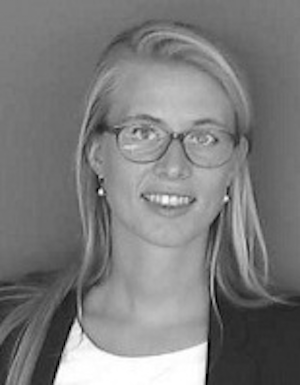 Ingrid Bistervels
Ingrid Bistervels (1989), MD, qualified as a medical doctor at the University of Amsterdam, the Netherlands, in 2015. She worked as a clinical doctor at the department of Internal Medicine at the Flevoziekenhuis in Almere for a year before she got involved in research. Since April 2016 she is a PhD candidate supervised by Professor Saskia Middeldorp at the department of Vascular Medicine at the Academic Medical Center in Amsterdam. Her main fields of interest are pregnancy & thrombosis, women's issues in the field thrombosis and long-term outcomes of VTE. She is the principal coordinator of the Highlow study.
VTE Dublin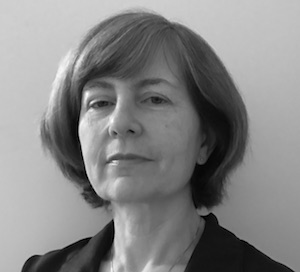 Mary Barry
Consultant Vascular Surgeon, St. Vincent's University Hospital, Dublin
Ms Barry graduated from RCSI in 1987 and completed higher surgical training in the UK and Ireland followed by a fellowship in The Erasmus University, Rotterdam. Ms Barry was appointed Consultant Vascular Surgeon in St. Vincent's University Hospital, Dublin in 2002. Her current practice includes all aspects of arterial and venous surgery. She performs both open and endovenous varicose vein surgery and am involved in the multi-disciplinary management of patients with complex venous problems.
VTE Dublin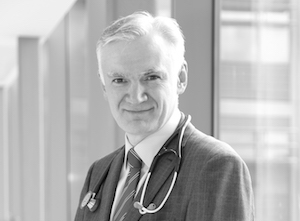 Sean Gaine
Sean P. Gaine, MD, PhD, is Consultant Respiratory Physician at Mater Misericordiae University Hospital in Dublin. He completed his residency and fellowship training at the Johns Hopkins Hospital, Baltimore, USA, and subsequently held faculty positions at the Johns Hopkins Hospital, and at the University of Maryland School of Medicine. He established the Pulmonary Hypertension Center at the Johns Hopkins Hospital in 1999 and subsequently the National Pulmonary Hypertension Unit in Dublin. His research interests include new therapeutic agents for the management of pulmonary vascular diseases. Professor Gaine is a member of numerous international associations, and is a Fellow of the College of Chest Physicians, the Royal College of Physicians in Ireland and the Faculty of Sports and Exercise Medicine. He was awarded the Samuel P. Asper Award for Achievement in Advancing International Medical Education from the Johns Hopkins Medical and Surgical Association in 2015. Prof Gaine served as Chief Medical Officer of the Olympic Council of Ireland from 2003-2017 and led the medical team at the Olympic Games in Athens, Beijing, London and Rio.
VTE Dublin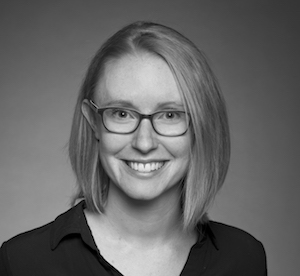 Leslie Skeith
Leslie Skeith is a hematologist at the University of Calgary in Calgary, Alberta, Canada. She recently completed a subspecialty fellowship in Ottawa, Canada with a focus on thrombosis and women's health. Her current research is in the area of antiphospholipid syndrome and pregnancy complications, and includes better understanding the patient perspective.
VTE Dublin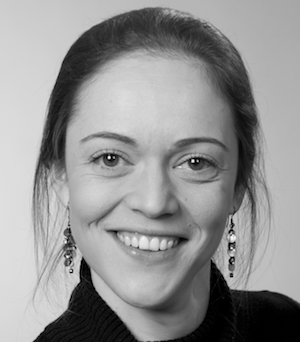 Mareike Lankeit
Doctor Mareike Lankeit is cardiologist and leader of the pulmonary hypertension outpatient department at the Department of Internal Medicine and Cardiology, Charité – University Medicine Berlin, Germany, of the Pulmonary Embolism Registry Göttingen (PERGO) and of the working group Clinical Studies in Venous Thromboembolism of the Center for Thrombosis and Hemostasis (CTH), University Medical Center Mainz, Germany. The focus of her scientific work is on clinical and translational research in the field of acute pulmonary embolism and chronic thromboembolic pulmonary hypertension (CTEPH). She has (co-) authored more than 50 original articles, is involved as a steering committee member in a number of large, international trials and is member of the Task Force of the 2014 and 2019 ESC guideline on the Diagnosis and Management of Pulmonary Embolism
VTE Dublin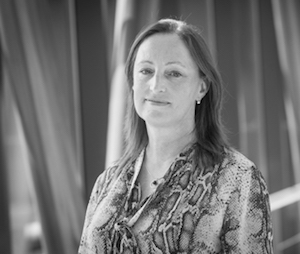 Suzanne Cannegieter
Suzanne Cannegieter is a professor of Clinical Epidemiology at the Leiden University Medical Center in the Netherlands. She focuses her research on venous thrombosis, with a particular interest in its aetiology, as well as in establishing optimal prevention and therapy. She has been involved in several studies aimed at improving treatment strategies in high risk situations, such as plaster cast, knee arthroscopy, history of thrombosis, hospitalization, hip/ knee replacement, etc. The aim of these studies is risk stratification, i.e., to identify patients with high or low thrombosis risk, in order to develop personalized treatment strategies.
VTE Dublin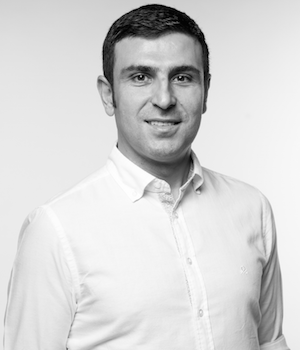 Cihan Ay
Cihan Ay is currently an associate professor in medicine/haemostaseology at the Medical University of Vienna, Austria, and has been a visiting research professor at the University of North Carolina at Chapel Hill, NC, USA (2016-2017).
He serves as co-director of the program for acquired thrombophilia and inherited bleeding disorders at the Clinical Division of Haematology and Haemostaseology, Department of Medicine I, Medical University of Vienna – Vienna General Hospital, Austria.
His research and clinical work focuses on VTE, anticoagulation and bleeding disorders. He has authored over 130 peer-reviewed publications in the field of thrombosis and haemostasis and has been particular successful in contributing to a better understanding of the etiology of VTE in cancer by identifying biomarkers and clinical risk factors for cancer-associated VTE.
He serves as Co-Chair of the Scientific and Standardization Committee (SSC) Subcommittee of the International Society on Thrombosis and Haemostasis (ISTH) on Haemostasis and Malignancy, on the Editorial Board of Journal of Thrombosis and Haemostasis (JTH) and Thrombosis Research, and as an associate editor of Research and Practice in Thrombosis and Haemostasis (RPTH), the new open access journal of ISTH.
VTE Dublin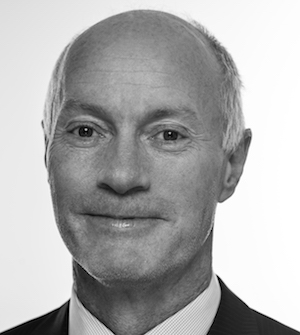 Gerard O'Sullivan
Dr Gerard O'Sullivan is a consultant interventional radiologist at University Hospital Galway, Ireland (Saolta). Previously, he held a consultant radiologist position at Rush University Medical Center, Chicago, USA.
Dr O'Sullivan completed his basic medical training (MB BCh BAO) at University College Cork, Ireland. After his graduation in 1990, he went on to undertake his postgraduate training in Plymouth and at St George's Hospital, London, UK. He received a fellowship training in interventional radiology at Stanford University, California, USA.
Dr O'Sullivan's expertise in Interventional Radiology is one of contributing factors that make University Hospital Galway one of the key centres in Europe for endovascular reconstruction. Beside his work on deep venous disease therapies, he is also collaborating on several novel medical devices' developments.
Dr O'Sullivan was inducted as a fellow to the Society of Interventional Radiology (SIR) in 2016. He is a Fellow and Examiner for the European Board of Interventional Radiology.
VTE Dublin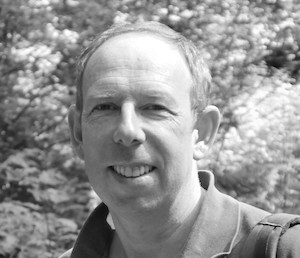 Jonathan Keenan
Consultant Trauma and Orthopaedic Surgeon in University Hospitals Plymouth which is a Major Trauma Centre.
Special interests are in revision hip and knee replacement surgery, fracture management and VTE. The hospital is a UK VTE Exemplar Centre.
VTE Dublin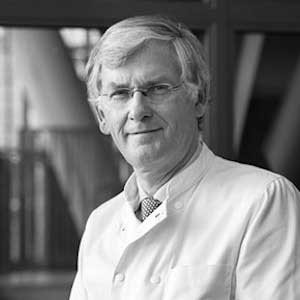 Menno Huisman
Professor Huisman is Chair, Section of Vascular Medicine, Department of Thrombosis and Hemostasis in the Leiden University Medical Center.
His PhD thesis was in the diagnostic management of deep venous thrombosis and is research interests remain Diagnosis and treatment of venous and arterial thromboembolic disorders
VTE Dublin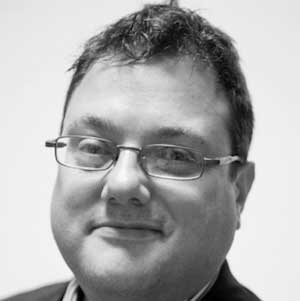 Simon Noble
Professor Simon Noble
Marie Curie Professor in Supportive and Palliative Medicine
VTE Dublin